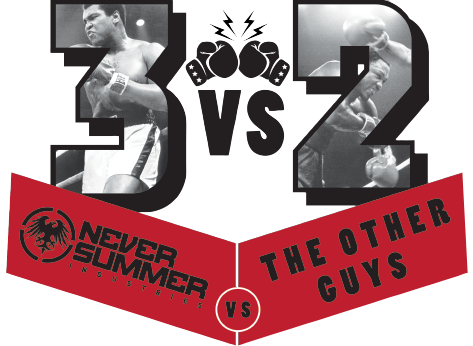 Key Pressure Areas
Key Pressure Areas make your board perform; whether riding flat based, transitioning to an edge, or fully locked into a carve. Rocker Camber gives you a third key pressure area between the feet. This adds a pivot point for a playful feel with superior powder performance and adds stability and bite when on edge. In life, pressure presents an opportunity for greatness. In snowboarding, 3 key pressure areas equals greatness.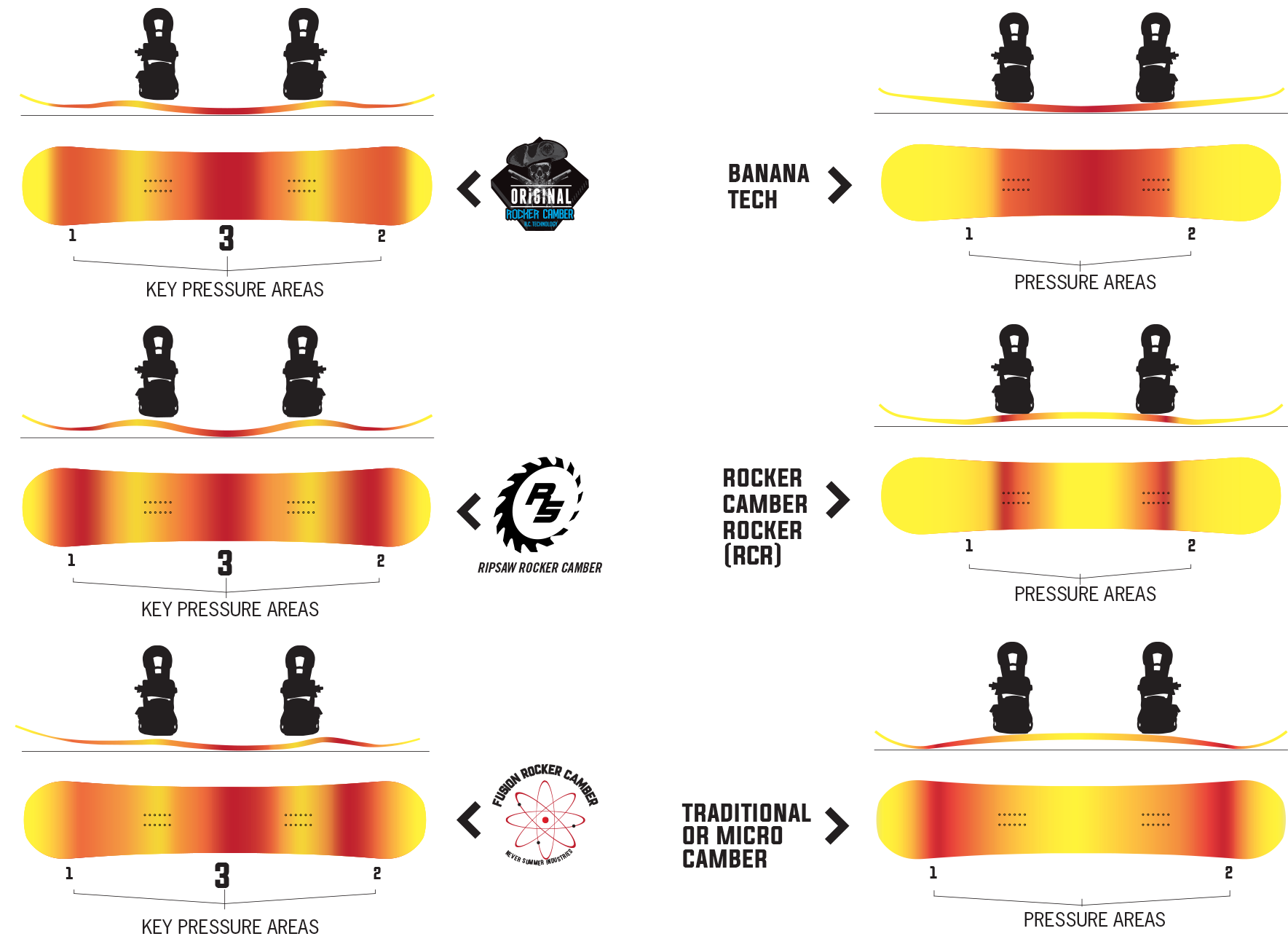 ---
ORIGINAL RC
ORIGINAL ROCKER CAMBER
Provides a surfy and playful feel while maintaining superior performance and versatility.
FUSION RC
FUSION ROCKER CAMBER
Introducing Fusion RC. We put the edge gripping hold, the snap out of turns, and the huge pop of Ripsaw RC in the back and combined it with the float and surfy feel of Original RC in the front. Fusion is here to bring back the fun and fluidity that will make snowboarding dynamic again.
RIPSAW RC
RIPSAW ROCKER CAMBER
Features enhanced cambered areas for aggressive edge hold and tremendous pop while maintaining the versatility of Original Rocker Camber.
---
AWARD WINNING ROCKER CAMBER PROFILE
ROCKER CAMBER WITH VARIO POWER GRIP SIDECUT IS THE SCIENCE OF SNOWBOARDING PERFECTED! THE RC PROFILE GOES ANYWHERE AND DOES ANYTHING, FROM SHREDDING THE PARK, TO CHARGING STEEPS, TO RIPPING TREES, TO SLASHING POW. ROCKER CAMBER IS THE MOST VERSATILE PROFILE IN SNOWBOARDING.
VARIO GRIP SIDECUT
VARIO GRIP SIDECUT WITH ROCKER CAMBER IS THE SCIENCE OF SNOWBOARDING PERFECTED! VARIO POWER GRIP SIDECUT UTILIZES MULTIPLE RADIUSES CREATING EXTRA CONTACT POINTS TO ENHANCE EDGE HOLD.